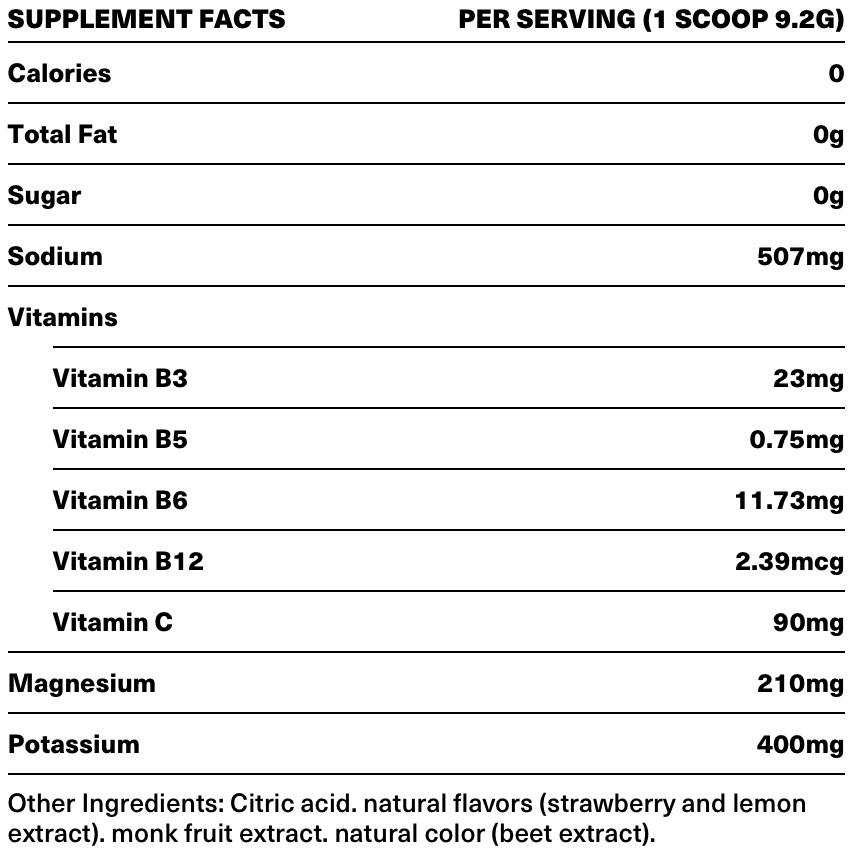 Strawberry Lemonade
Ingredients:
Sodium, Vitamin B3, Vitamin B5, Vitamin B6, Vitamin B12, Vitamin C, Magnesium, Potassium, Citric acid, Natural flavors, Monk fruit extract, Natural color.
Water hydrates, but electrolytes supercharge it!
Sugar Free

Dairy Free

Nut Free

Gluten Free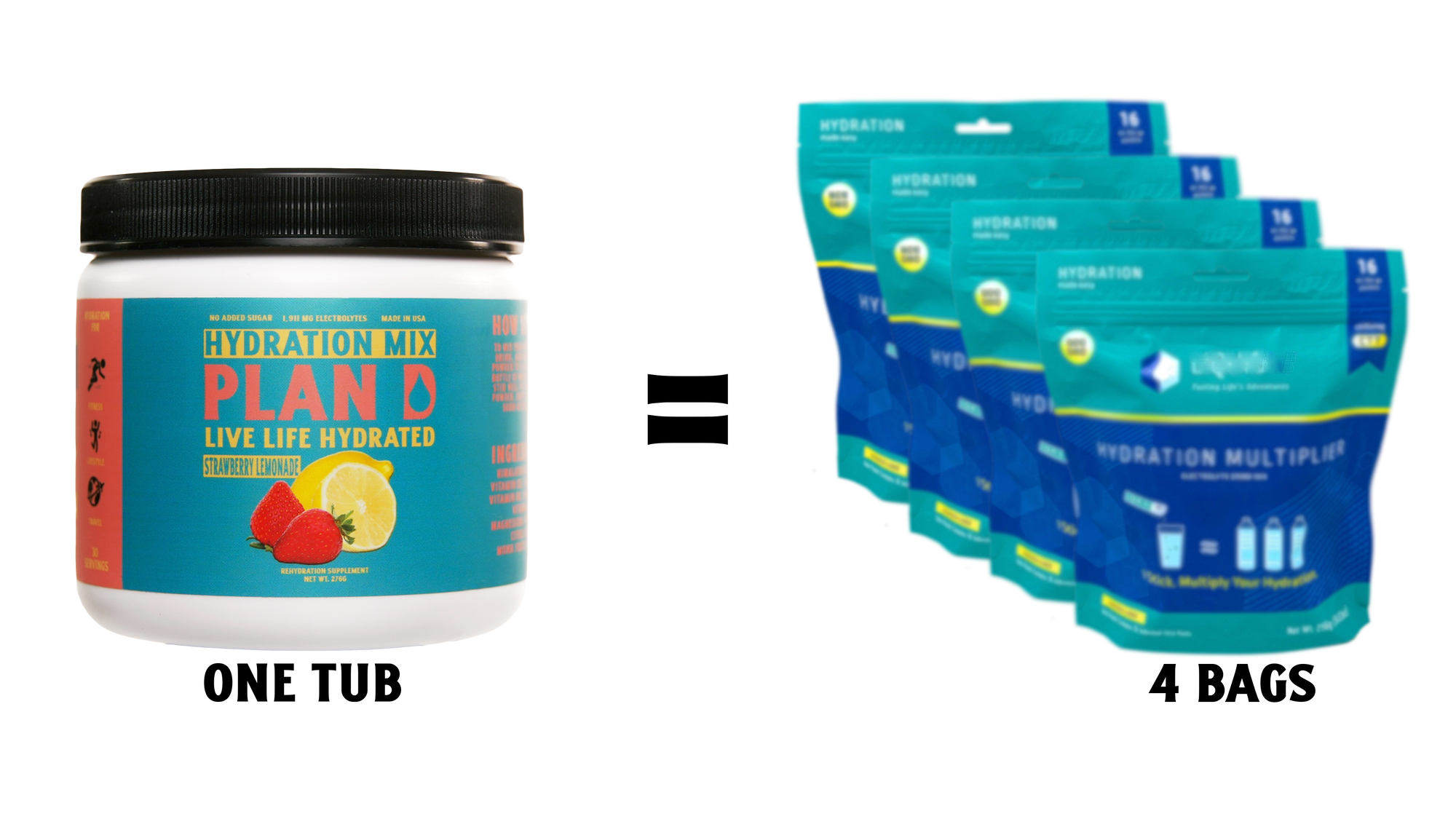 2x the leading formula
Drink Plan D's formula contains twice the electrolyte content compared to the leading electrolyte formula.
How we compare (Swipe right)
| | | | | |
| --- | --- | --- | --- | --- |
| Electrolytes | | | | |
| Sugar | | | | |
| Calories | | | | |
| Sodium | | | | |
| Carbs | | | | |
Don't just go by what we say
"I've never experienced such quick relief from dehydration. Its natural ingredients make me feel refreshed without worrying about any artificial additives. It's my go-to for hydration!"

"Game-changer! I love how it perfectly mixes in water and the taste is just incredible. It's not just a drink, it's a refreshing experience."

"I always keep it in my bottle and it never fails to provide me with instant refreshment."
FAQ
Find the most frequently asked questions below.
1) Our mix has no sugar or stevia, we use Monk Fruit which is all natural.
2) We only use natural stuff like beets to give our mix color and monk fruit to make it sweet. Everything else in our mix is natural too.
3) Our mix has 3 times more electrolytes than what you'll find in other popular brands.
Our products at Drink Plan D are crafted with all-natural ingredients, ensuring a safe and healthy choice for daily hydration.
We genuinely care about your satisfaction, and we want to make things right for you! At Plan D, we stand firmly behind the quality of our products. If you're ever unhappy with any Plan D product or your results with it, please don't hesitate to reach out to us. We're here to help! You can simply return the product within 30 days of the original purchase date, and we'll provide you with a full refund
A: Plan D's electrolyte-rich formula helps restore and maintain proper hydration levels in the body. It provides essential minerals that are lost through activities like sweating, ensuring optimal hydration during workouts, hot weather, or after a night out.
A: Absolutely! Plan D is specifically designed to enhance athletic performance by replenishing electrolytes and supporting hydration. It can be beneficial for athletes, whether engaging in high-intensity training or endurance activities.
A: Yes, Plan D offers several health benefits. It promotes proper hydration, which is essential for overall well-being, and helps prevent dehydration-related issues. Additionally, its natural ingredients and avoidance of artificial sweeteners make it a healthier choice compared to many other hydration drinks on the market.
A: Simply mix one serving of Plan D powder with water according to the instructions provided. It is recommended to consume Plan D during or after physical activity, or whenever you need a hydrating boost.
A: Plan D is sugar-free and does not contain artificial sweeteners, making it suitable for individuals who are watching their sugar intake. However, it's always a good idea to consult with a healthcare professional if you have specific dietary concerns or conditions.